My Pilot by Sarajane Giere
A Story of War, Love, and ALS
Sarajane Giere's 'My Pilot' WINS the Silver Medal Award from the Military Writers Society of America!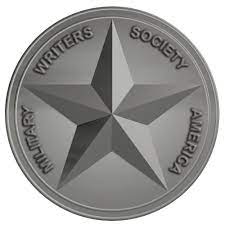 Listen to PatZi's Interview
with Sarajane Giere
Don't hesitate, don't wait….
get this great read today!
Click here: 

When you purchase a book from this link,
the small fee we receive will go to the
"RISING STAR PRIZE"
for talented new authors!
Sarajane Giere's Website
She has a great website — read Sarajane's excellent blog, a gallery of great photons, upcoming events, and more.
Sarajane Giere's story of her life as the wife of a heroic fighter pilot is heartwarming.  My Pilot: A Story of War, Love, and ALS is the story of her husband, Bernie Giere who flew 215 combat missions in Vietnam. Her recollections of the time he was overseas are particularly compelling. A warrior's wife she had to find the strength to remain strong even when she was twice told that he was shot down. Her story gives an insight into the bravery of the families of those who serve our country. 
For me this book brought back many fond memories not just of my husband — who was also a pilot — but of a project that I have been working on for years: Forgotten F-105 Warriors. So it was fun to talk to Sarajane about our shared love for pilots — we know that they are a special breed of men. (And now women!) I think it has something to do with being up there — so close and yet so far. To have that power in their hands to soar higher and higher!
Sarajane Giere is a natural storyteller. You will enjoy her observations and insights as she looks back on an enduring 52-year love story with a fighter pilot who later flew with the Air National Guard and then as a commercial pilot for PanAm. 
A gifted writer, whose description of the ALS that took Bernie's life is told with dignity and heartbreaking honesty.  Her writing soars as Bernie takes off into the wild blue yonder that pilots dream about…
My Pilot is an award winning book that will make you appreciate the joy of life — it is something that Bernie and Sarajane found in their beautiful love story.