Patrick Girondi is a hero. When his son became ill with a genetic disease, and doctors offered no hope, he jumped into action. What he tackled was one of the most difficult subjects in the world: gene therapy. But his determination of save his son—and thousands of others who suffer from thalassemia—is the story of a real hero. He wrote about the challenges he faced in his first book The Flight of the Rondone. One of my favorite non-fiction books. It is beautifully written and I knew that Patrick had found a new calling—writing stories that will be impactful and heartfelt.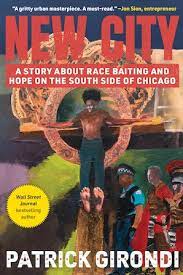 His new book, NEW CITY, A Story about Race Bating and Hope on the South Side of Chicago is just such a book. It tells the story about a man who wants to find a new home—a New City—where people can live in peace and safety. A place away from the crime and race hating around them. They call it Greencastle.
Patrick Girondi has written a song about Greencastle. You can watch his video on his website. You can also read more about his amazing life and work.
About the book:
It is the story of Danny, a Polish American, with a heart of gold. Life has been tough for him. Over six feet tall, with a chiseled body, he can fix almost anything from leaky pipes to broken hearts.  
It is the story of Mountain, a simple-minded man, who becomes Danny's  boarder. At seven, Mountain could squash two walnuts in one hand. 
It is the story of Lippatu, the eight-year old daughter of Danny's neighbor Napoleon,. She suffers from Sickle Cell Disease. Her sage-like strength and wisdom provides an odd balance to the chaos of their lives. 
Together they work to purchase land for their dream city. A paradise in the green fields of Indiana.. 
They call it Greencastle. 
When a greedy city official takes their savings things change quickly….
Buy this great military sci-fi book....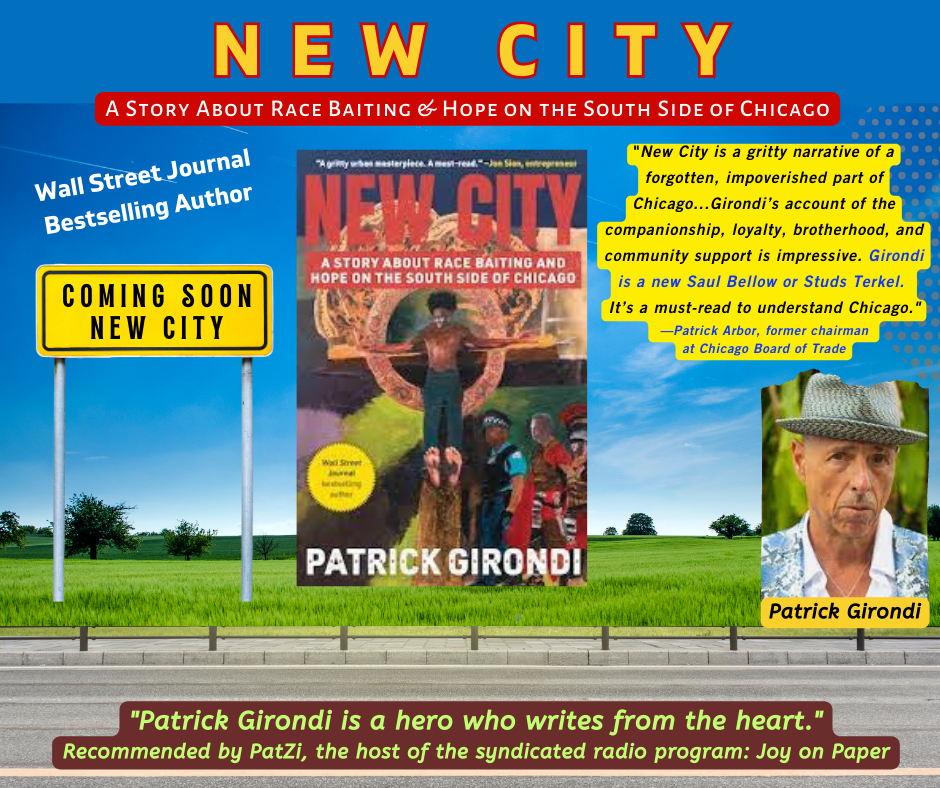 "The best yet from Girondi, every page informational and entertaining." —John Moll

"A gritty urban masterpiece. A must-read." —Jon Sion, entrepreneur

"Sad but true; those we hired to serve us decided to use their public office and merge it with business to oppress us. Girondi tells this American tragedy very well." —Carl Segvich, Chicago politician

"New City is raw, uncut, and as challenging as my own memories growing up on the South Side of Chicago!" —Derek Holmes, CEO of TEC-LINK

"New City is a gritty narrative of a forgotten, impoverished part of Chicago. Even though it's economically indigent, Girondi's account of the companionship, loyalty, brotherhood, and community support is impressive. Girondi is a new Saul Bellow or Studs Terkel. It's a must-read to understand Chicago." —Patrick Arbor, former chairman at Chicago Board of Trade